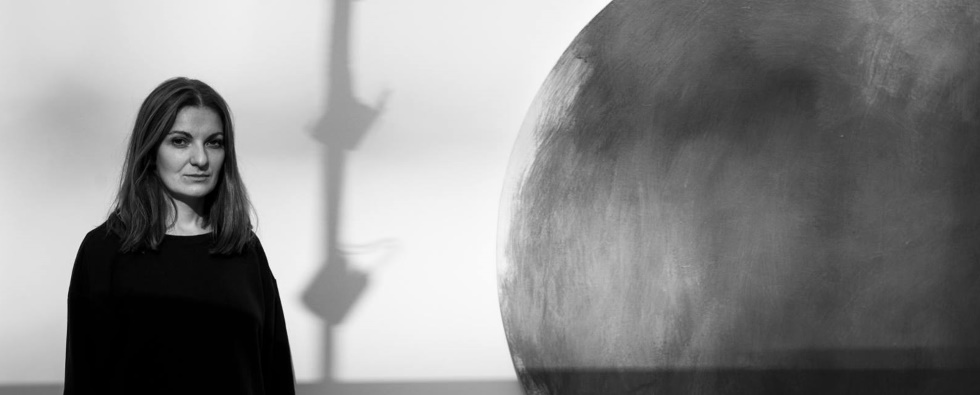 Alexandra Paperno
1978, Moscow
In 2000 graduated from the Cooper Union for the Advancement of Science and Art in New York with a Bachelor of Arts degree. In 2015 she was selected as an expert council of the contemporary art fair Cosmoscow "Artist of the Year". Paperno was the author of the idea and a co-curator of the exhibition "Cinema of repeated film", presented within the framework of the 6th Moscow Biennale of Contemporary Art in 2015.
Lives and works in Moscow.
Personal site: https://alexandrapaperno.com/
Photos of the works are provided by the artist.
Selected Exhibitions
2004 — 'Alexandra Paperno. Paintings'. National Centre for Contemporary Art (NCCA). Moscow, Russia
2006 — Star Maps. Stella Art Gallery. Moscow, Russia
2007 — 'Alexandra Paperno. Paintings'. Former Silk Factory 'Krasnaya Roza'. Moscow, Russia
2009 — Popular Astronomy. Moscow Museum of Modern Art. Moscow, Russia
2010 — Birding. GMG Gallery. Moscow, Russia
2010 — Parietes. Lapidarium Museum. Cittanova/Novigrad.Istria, Croatia
2010 — Living Space/Zhilploschad (in collaboration with Alexei Dushkin). Paperworks Gallery. Moscow, Russia
2011 — Birding. Victoria Gallery. Samara, Russia
2012 — Walls. The Schusev State Museum of Architecture. Moscow, Russia
2015 — On the Sleeping Arrangements in the Sixth Five-Year Plan. Smena Contemporary Culture Center. Kazan, Russia
2015 — Pictorial Space (in collaboration with Yuri Palmin). Roza Azora Gallery. Moscow, Russia
2017 — Triennial of Russian Comtemporary Art. Garage. Moscow, Russia
2017 — Ural Industrial Biennal of Contemporary Art. Ekaterinburg, Russia